Coronavirus: How will social distancing affect driving lessons?
Passing your driving test can lead to a fresh sense of independence, a fuller social life and wider employment opportunities.
It is a day most people never forget.
But since the outbreak of the coronavirus pandemic, Northern Ireland's Driver and Vehicle Agency (DVA) has closed test centres and driving lessons across the UK have been cancelled.
The DVA has suspended all practical driving tests until 22 June – and all theory tests until further notice.
So how will lessons in the future be handled in line with social distancing restrictions and what is the impact on those unable to take their test now?
'Start from scratch'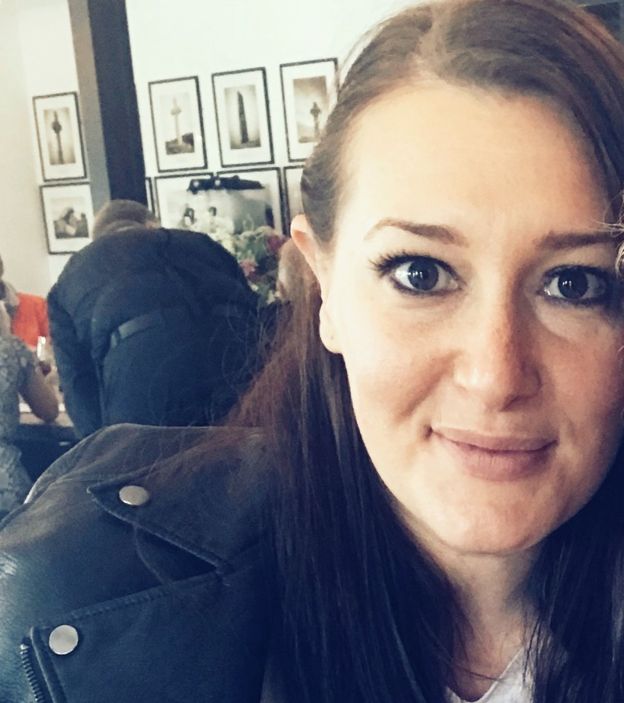 Trisha Turkington has been waiting 20 years to take her test.
Trisha Turkington was diagnosed with epilepsy at the age of 17, which prevented her from learning to drive, but she recently found the confidence to start lessons.
"It took me 20 years to finally book my test, then everything stopped," said Ms Turkington, who works for the NHS at the Royal Victoria Hospital in Belfast.
"It's not like riding a bike. I'll be back to square one after lockdown and will have to start from scratch."
Essential journey?
Ms Turkington often travels between hospitals for work, relying on public transport and lifts from her husband.
She was hoping to pass her test so she could help drive her six-year-old daughter, Anna, to school.
She had been taking two professional driving lessons a week since Christmas and passed her theory test the week before lockdown, but following the cancellation of her remaining lessons she is worried about practising with her husband on public roads.
"I'm apprehensive about putting L-plates up in case I get stopped and fined for making a non-essential journey," she said.
Key workers like Ms Turkington are being offered driving lessons in some parts of the UK but so far no provisions have been made for those in Northern Ireland.
"Everyone has been affected by lockdown but it feels like learner drivers are a low priority and getting pushed further and further down the list," she said.
"For the people affected it's a huge part of their life."
'Source of freedom'
Niamh Keeney was looking forward to the freedom of being behind the wheel.
Niamh Keeney started learning to drive in October and was disappointed when her lessons had to be cancelled.
"(Driving) was going to be a huge source of freedom for me," said the Carryduff teenager.
"Not having a car really restricts what you can do," she added. "I was going to use it to drive to school as buses are at awkward times."
The 17-year-old said her social life would also be restricted.
"I have friends who live in Newcastle and Downpatrick, and it's really expensive to go and see them by bus."
'What if we have to grab the wheel?'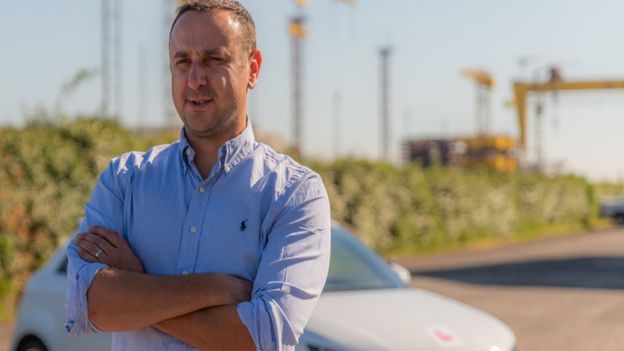 Pete Carmichael says social distancing will be difficult for driving instructors
Pete Carmichael runs a driving school in Newtownabbey and says driving instructors are facing an uncertain future.
He said: "We've been left in limbo – 22 June is the date instructors have been told, but we have had no clear direction from the Department of Infrastructure since lockdown was announced."
There are 523 government-approved driving instructors in Northern Ireland, and Mr Carmichael is concerned many will suffer financially if people are reluctant to resume lessons.
"Social distancing is a real sticking point," he said.
"People have talked about having a sheet of perspex between us and the driver, but what if we have to grab the steering wheel? It can't happen.
"It's hard because people have cars and insurance premiums to pay for. Those expenses are all still there."
Dual controls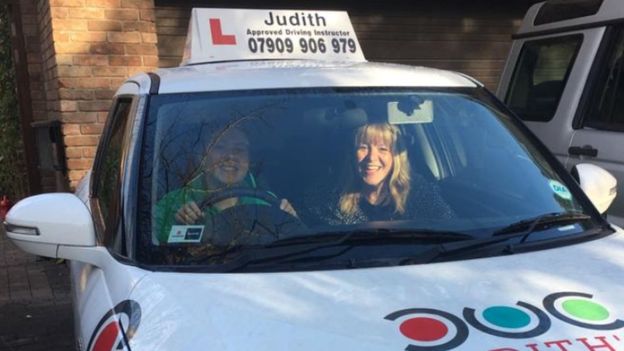 Masks, gloves and disinfectant may be needed for driving lessons when lockdown is lifted.
Judith Edmiston has worked as a driving instructor in Belfast and Holywood since 2006, and is equally concerned about the health and safety implications for her profession.
"I'll be going back to teaching as soon as it's safe to do so, but I'm not sure how it's going to work," she said.
"The dual controls mean I have to sit in the front with the driver and any barrier between us could interfere with the airbags."
Instructors returning to work will have to rely on masks, gloves and disinfectant, she said.
"It's such a shame people can't be learning to drive at the moment, especially while the roads are quiet and they have more spare time on their hands," said Ms Edmiston.
"It's an essential skill for people, particularly those those are at the stage of looking for work.
"Everything is on hold for them."
'You don't want to bring anything home'
Mark Davidson, a Belfast-based instructor, said 20 of his clients had their driving tests cancelled when lockdown measures were announced.
"There's going to be a huge backlog when things get up and running again," he said.
"One of my students had his test cancelled on the day he was supposed to take it," he added.
"It was very frustrating for him but what can you do?"
Mr Davidson has concerns for the future of those in his profession.
"Nobody knows what's going to happen. I'm going to keep my instructor's licence, but I've applied for a post-grad course at Queens University," he said.
"I have two young children and even before lockdown I was starting to feel uncomfortable in the car.
"You're sitting very close to people and you don't want to bring anything home."
Source: https://www.bbc.co.uk/news/uk-northern-ireland-52760907
---
Coronavirus: Driving tests cancelled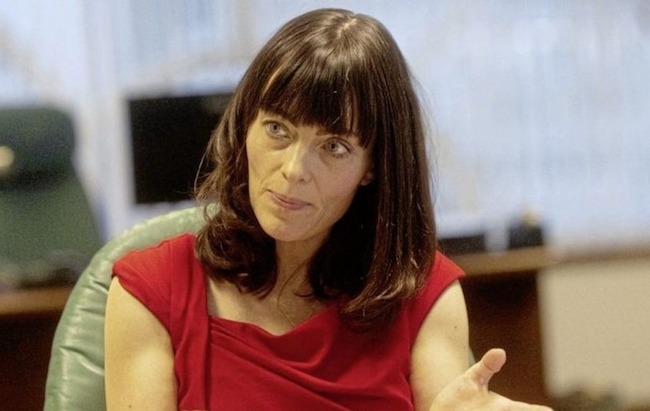 Learner drivers have had their driving tests cancelled due to the coronavirus outbreak.
Tests will be suspended in the north from Friday for three months.
A spokesman for the Driver and Vehicle Standards Agency (DVSA) said the action, which will apply throughout the UK, has been taken "to help reduce the spread of Covid-19".
He added a testing service will remain available for those with a "critical need".
That could include NHS workers needed to drive ambulances, delivery drivers, or fire brigades with an engine requiring its annual test.
Other learners will have their tests automatically rebooked free of charge "as soon as possible".
Nichola Mallon, the infrastructure minister, said: "I understand that this will cause inconvenience to customers and businesses but it is the right step to take given the public health advice concerning social distancing and given the personal nature of the driver testing service.
"Driving examiners are in close proximity to members of the public, in a confined space, for up to 40 minutes on each driving test.
"I know this is a time of great uncertainty for people and I want to assure affected staff that they will continue to be paid a salary."
Source: http://www.irishnews.com/coronavirus/2020/03/19/news/coronavirus-driving-tests-cancelled-1872243/
---
Learner drivers: Plan to include lessons on motorways
Learner drivers will be allowed on to motorways for the first time, if new government plans are approved.
Transport minister Andrew Jones says the move would help make roads in Britain safer.
The lessons will not be mandatory and driving instructors will decide when their students are ready.
The Department for Transport is also looking at trialling a "target number" of hours of lessons to complete before learners take their test.
The proposal is one of a number of ideas being considered by ministers as part of a £2m research programme by the DfT into improving safety for new drivers.
The government said the change would allow learner drivers to "get a broader driving experience", practise at higher speeds and put their theoretical knowledge into practice.
Mr Jones said: "We have some of the safest roads in the world and we want to make them even safer.
"These changes will equip learners with a wider range of experience and greater skill set which will improve safety levels on our roads."
For car drivers, the changes would mean that competent learners would be able to have lessons on motorways with an approved driving instructor in a dual controlled vehicle.
For those on motorcycles, the Compulsory Basic Training course – which allows them to ride unaccompanied on roads – would also be updated.
Motorcycle training would also require more online courses, with novice riders having to take a theory test.
The plans have the backing of RAC director Steve Gooding.
"The casualty statistics tell us that motorways are our safest roads, but they can feel anything but safe to a newly qualified driver heading down the slip road for the first time to join a fast-moving, often heavy, flow of traffic," he said.
"Many are so intimidated by the motorway environment that they choose instead to use statistically more dangerous roads, so we welcome this move which will help new drivers get the training they need to use motorways safely."
'Safest' roads
New driver Cesca Astley, who passed her test earlier this year, told BBC Radio 5 live the first time she drove on the motorway was "really daunting".
But Ms Astley does not think these new proposals would have helped.
"I felt like passing my driving test was the confirmation I could do this. I don't think I would have been confident [driving on the motorway] before I passed my test."
Tim Shallcross, from road safety charity IAM RoadSmart, argues that with a little "tuition" and "supervision" learners will find the confidence to use the roads properly.
He told BBC Radio 4's Today programme: "They're our most inexperienced drivers, therefore we should put them on the safest roads we have."
But Mr Shallcross said he didn't want to see "cost obstacles" put in the way of learners and that "logged experience" could be used over "mandatory" training hours.
Trial targets
The Times reported on Friday that the government was also considering plans to introduce a mandatory minimum learning period for learner drivers, which could see them being made to spend up to 120 hours behind the wheel before taking their test.
A spokesman for the DfT said it was looking into a range of measures to improve safety for new drivers, including a trial of targets for the number of hours spent learning, but there were no current plans to introduce a minimum figure.
The department is also still asking for feedback from the public on the current training and testing for driving instructors.
Source: http://www.bbc.co.uk/news/uk-38464776
---
Young drivers face 120 hours of lessons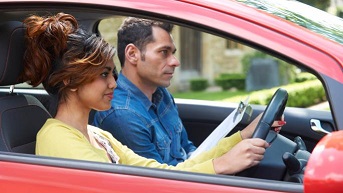 Learner drivers could be made to spend up to 120 hours behind the wheel before sitting their test under government plans to cut accidents, The Times has learnt.
Ministers are considering a mandatory minimum learning period to prevent young motorists from taking to the road alone with little practice. At present they can sit the driving test as soon as they turn 17, and some pass with 20 hours' experience or less.
Typical learner drivers in Britain have 40 to 50 hours of lessons and need an average of two test attempts, costing more than £1,000. There are concerns about safety, however. One in five young drivers has an accident within the first six months of passing the test, according to the RAC Foundation.
Source: http://www.thetimes.co.uk/article/young-drivers-face-120-hours-of-lessons-78vd700fx
---
Motorway lessons proposed for learner drivers
Learner drivers in England and Wales would be given the chance to take lessons on motorways under government plans to improve road safety.
Lessons would be in a dual-control car with an approved instructor – currently drivers can only go on motorways once they have passed their practical exam.
Other plans include a crackdown on dangerous drivers, by providing police forces with more money for enforcement.
The proposals will be put out to consultation next year.
There will be a £2m research project into how to improve motoring education for learner and novice drivers.
As part of a wide-ranging strategy document – some of which applies to the whole of Britain and some to certain nations only – the Department for Transport also proposes:
Increasing penalty points for drivers who use a handheld phone at the wheel from three to four, with fines rising from £100 to £150 – a proposal announced by ministers on Sunday
Changes to laws to improve cycling safety and additional funding for cycle training in schools
Strengthening compulsory basic training for learner motorcyclists and encouraging greater post-test rider training
At present, fewer than half of learners pass their practical test first time – a statistic the government says it wants to improve.
"We will encourage a higher percentage of learner drivers to aim to pass their driving test the first time around, when they are truly ready for independent driving," the document states.
"In doing so, we will consider whether more should be done to support and reward a broader range of driving experiences, such as night driving and motorways, ahead of candidates obtaining their driving licence and whether restructuring the costs of the driving test would incentivise learners to undertake more pre-test practice."
'No time for parents'
Steve Gooding, director of the RAC Foundation, welcomed the announcement of motorway lessons.
He said: "Mile-for-mile, motorways are our safest roads but can be intimidating places for novice drivers.
"The important thing is the official seal of approval provided by the approved driving instructor who will accompany them down the slip-road.
"This is definitely not the time to have mum or dad in the passenger seat."
Neil Greig, director of policy and research at the Institute of Advanced Motorists, said: "Logistically, motorway driving can never be compulsory but for the many who live close to them, this offers a step change in their confidence and safety in our most important economic routes."
The strategy also sets out plans to give £750,000 to police forces in England and Wales to improve their ability to identify and prosecute drug-drivers.
'Hidden killer'
AA president Edmund King said drug driving was "the hidden killer" and extra efforts to tackle it were "welcome and overdue".
Transport Secretary Patrick McLoughlin said Britain's roads were some of the safest in the world, but more could be done to improve them.
"We are delivering common-sense proposals that balance tougher penalties for dangerous drivers with practical steps to help youngsters and other more vulnerable groups stay safe on our roads."
Northern Ireland is responsible for its own road traffic legislation, including driver and vehicle testing, road safety policy and vehicle standards.
Source: http://www.bbc.co.uk/news/uk-35154221
---
Radical changes for Northern Ireland learner drivers
Radical changes to the rules governing learner drivers in Northern Ireland have been announced by Environment Minister Alex Attwood.
Source: http://www.bbc.co.uk/news/uk-northern-ireland-18249137
---
Attwood may permit driving at age 16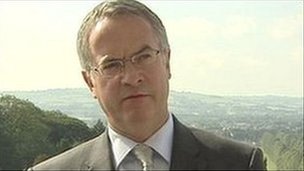 Source: http://www.bbc.co.uk/news/uk-northern-ireland-18075119

Mr Attwood said people should be able to learn to drive on motorways.
He is to consider allowing them to travel at 70mph on the motorway once they had passed their test, instead of the current 45mph limit.
---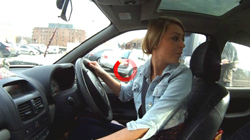 Women 'better at parking' than men, NCP study suggests
---
The public has been warned to avoid illegal driving instructors
Environment minister Sammy Wilson has warned the public to steer clear of illegal driving instructors.
And he said anyone thinking of buying lessons could be exposing themselves to a number of risks.
Mr Wilson said illegal instructors do not have the necessary qualifications to teach, may not have proper insurance, or have undergone rigorous criminal record checks.
The Driving Instructors Association of NI has welcomed Mr Wilson's comments.
Its chairman, Tom Burns, said he was grateful the minister had taken the trouble to issue a warning as it was "an increasing problem".
And he added that the Driver and Vehicle Agency, which regulates the activities of Approved Driving Instructors, was currently prosecuting a number of alleged illegal drivers in Northern Ireland.
---
Mr Wilson said illegal instructors may not have undergone the rigorous criminal record checks driving instructors must pass before they are able to teach "young people on a one-to-one basis".
"Illegal instructors may appear legitimate," he said. They may advertise in local newspapers, have dual controls fitted and have their vehicles covered with logos.
"Learners could be putting themselves at serious risk if they take lessons from illegal, uninsured or potentially dangerous instructors.
"That is why anyone buying lessons must check out the credentials of those offering lessons."
Mr Wilson added that learner drivers should check the status of their instructor by asking them for their ADI certificate or trainee licence.
"They should also pay careful attention to the expiry date," he said. If none exists, they should not take lessons with this person.
"If there is any doubt about the status or existence of a licence you should call the Approved Driving Instructor section of the DVA who will clarify the position for you.
"You should make these checks even if an instructor has taught others you know or works for a driving school.
"Parents paying for lessons – particularly if they are buying lessons in bulk – should also ask to see the driving instructor's licence before handing over money for lessons. Cheap lessons may indicate illegal instruction."
Further information and a list of ADIs in Northern Ireland can be obtained by checking the DVA website.
By Ross McKee
BBC News
Source: http://news.bbc.co.uk/1/hi/northern_ireland/7774434.stm