Joanne Gibson Just passed my test. Can't believe it. John is a very good instructor and i would recommend him to anyone.
---
Geraldine Rea Lenadoon I've just passed my practical driving test 1st time with John Gribbon @ EASYDRIVE. I would recommend John as a driving instructor to all my friends + family. Thank you John.
Jamie Demster Broadway Just passed my test with EASYDRIVE. Would highly recommend John. An A* driving instructor.
---
Kevin Deary I've just passed the test Thank God and the perseverance of John of EASYDRIVE who encouraged me to keep at it when i was thinking of not doing it anymore. All i can say is stick with it because the final result of passing is unbelievable. Keep at it.
---
Stuart Bailey John at EASYDRIVE was very helpful in every way to get me through the driving test. I would recommend EASYDRIVE to anyone thinking of learning to drive.
---
Claire Bradley Dunmurry Learning to drive with John has been brilliant. He really put me at ease and was always very patient. He done everything possible to help. He was amazing and don't know what i would have done without him. i'd recommend him to anybody wanting to learn. He will always go above and beyond.
---
---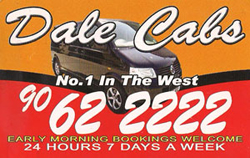 Micky Maguire, Owner of Dale cabs. As owner of Dale Cabs I had heard a lot of good recommendations about EASYDRIVE on a word of mouth basis. So when my daughter Jade wanted to learn to drive i contacted John at EASYDRIVE. Happily Jade passed with flying colours. And we were very impressed with the professionalism, patience and friendliness at EASYDRIVE. Now for all our driving tuition needs the first person we turn to is John of EASYDRIVE.
---

Marie, Owner of Cliontelle hairdresser's. I passed my driving test with EASYDRIVE.
I thought the whole experience was great and i would recommend EASYDRIVE to anyone.
---

Desi McGranaghan
John Gribbon of EASYDRIVE has successfully taught three of our staff to pass their driving test. Our experience of EASYDRIVE is of a local, friendly, experienced and professional service. Which is why when we need a member of staff to be trained for the driving test we always choose EASYDRIVE.
---
Joe Mc Attear, Beechmount – Passed first time John at EASYDRIVE made the whole process of learning simple. He always explained things clearly and had a good straightforward approach which made passing first time easy.
---
Micky Phillips, Rossnareen – Passed first time I didn't think i would pass the test so quickly with so few lessons, Thanks.
---
Jennifer Campbell, Edenmore – Passed First time I was really nervous about learning to drive so I put it off. Eventually I got a car and that made me want to learn. John taught other members of my family, so EasyDrive was my first port of call. I didn't know anything about driving so John started with the basics. As his car has dual controls I always felt safe and even though it was me driving, if anything should go wrong or become too difficult then I new john would help. Learning with John was easy and a lot of fun, it wasn't just my driving instructor in the car, it was a friend. I looked forward to my lessons every week and really enjoyed them. I was a very nervous and hesitant driver to begin with but john is very patient and a bit of craic, with his help I quickly became confident and managed to pass both my theory and practical tests first time. I was his twelfth student to pass in five weeks. John didn't just get me through my test, he taught me to drive confidently and safely, and to drive like that for the rest of my life. I will miss my weekly lesson and I can't recommend EasyDrive highly enough but I love being able to drive, its one of the best things I have ever done! – Jen
---
Seanpol Maginn, Clonard I was very nervous on my first lesson, but John made me feel at ease straight away. John has patience and a straight forward teaching manner (not to mention a good sense of humour) which in turn makes learning to drive with him not only educational but an enjoyable experence. Thanks John couldn't have passed my test without you. Cheers.
---
Donna Marie O'Prey, Glengoland John gave me the confidence and skill to be a competent driver. I found it fast and easy to learn in an enjoyable environment. I love the freedom that driving has given me.
---
Anne Durkin, Ormeau Road – Passed 5 years ago John was an excellent driving instructor. Even after nearly five years of driving, I still remember all the tips and advice he gave me, especially the use of mirrors, mirrors, mirrors! I initially went with a different instructor, but changed over to john as other people had mentioned how good he was. The guidance he gave was outstanding throughout my time with him. I would highly recommend John as a driving instructor. Needless to say he gave me the skills and confidence to pass my test!